Terry' s Tyres
Puncture Repair Service
Terry's Tyres 2U service vehicle is equipped to carry out safe puncture repairs to BSAU159 standards.
To book a repair on your tyre, please firstly identify the tyre size specification directly off your vehicle (make sure you haven't got a different size front and rear though!) and call me on 01400 231139 or 0783 4274632.
We use a plug patch system which provides a permanent repair sealing both the route of the puncture through the tyre and the inner liner.
A puncture can only be repaired where the following criteria is met:
The puncture has occurred within the repairable zone as shown and described above.
The puncture has a diameter or length of no more than 6mm
There is no secondary damage including (but not exclusive to): sidewall deterioration caused during under-inflated use, any splits or cuts to the inner liner caused by the puncturing object or bulging to either of the sidewalls.
There is not more than one puncture within each quadrant of the tyre. (W, Z and Y speed rated tyres can be repaired to a maximum of three times)
The entry angle of the puncturing object does not allow for safe and proper seating of the stem and patch.
The tyre is of a suitable condition and age with appropriate tread depth.
Run Flat Tyre Repairs
While there is no consistent guidance from manufacturers regarding safe repairs to Run Flat tyres (tyres denoted RFT, RSC, ROF, SSR etc), Terry's Tyres 2 U will not carry out repairs to these products.
Conti-SEAL Tyre Puncture Repairs
Continental Conti-Seal tyres, provided the above criteria is met, can be repaired on site by Terry's Tyres 2 U.
Inner Tube Repairs
Terry's Tyres 2U do not have the facilities to repair inner tubes. In the event that a tube-type tyre is punctured, the tyre would need to be repaired under the above criteria and a new tube would be supplied and fitted.
NOTE: Inner tubes should not be used in TUBELESS tyres under any circumstance.
Tyre Sealants and Temporary Repair Fluids
Where an emergency repair sealant has been used as a temporary 'get home' option, our ability to repair the tyre can be compromised. Certain products can prevent a proper vulcanised seal from forming during our repair processes. It will always be our intention repair any tyre wherever possible however.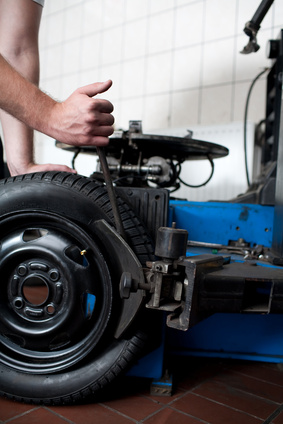 Call for a free puncture repair quote

Terry Vangasse

Office 01400 231139

Mobile 07834 274632